A sampling of special projects
Call us to discuss your project!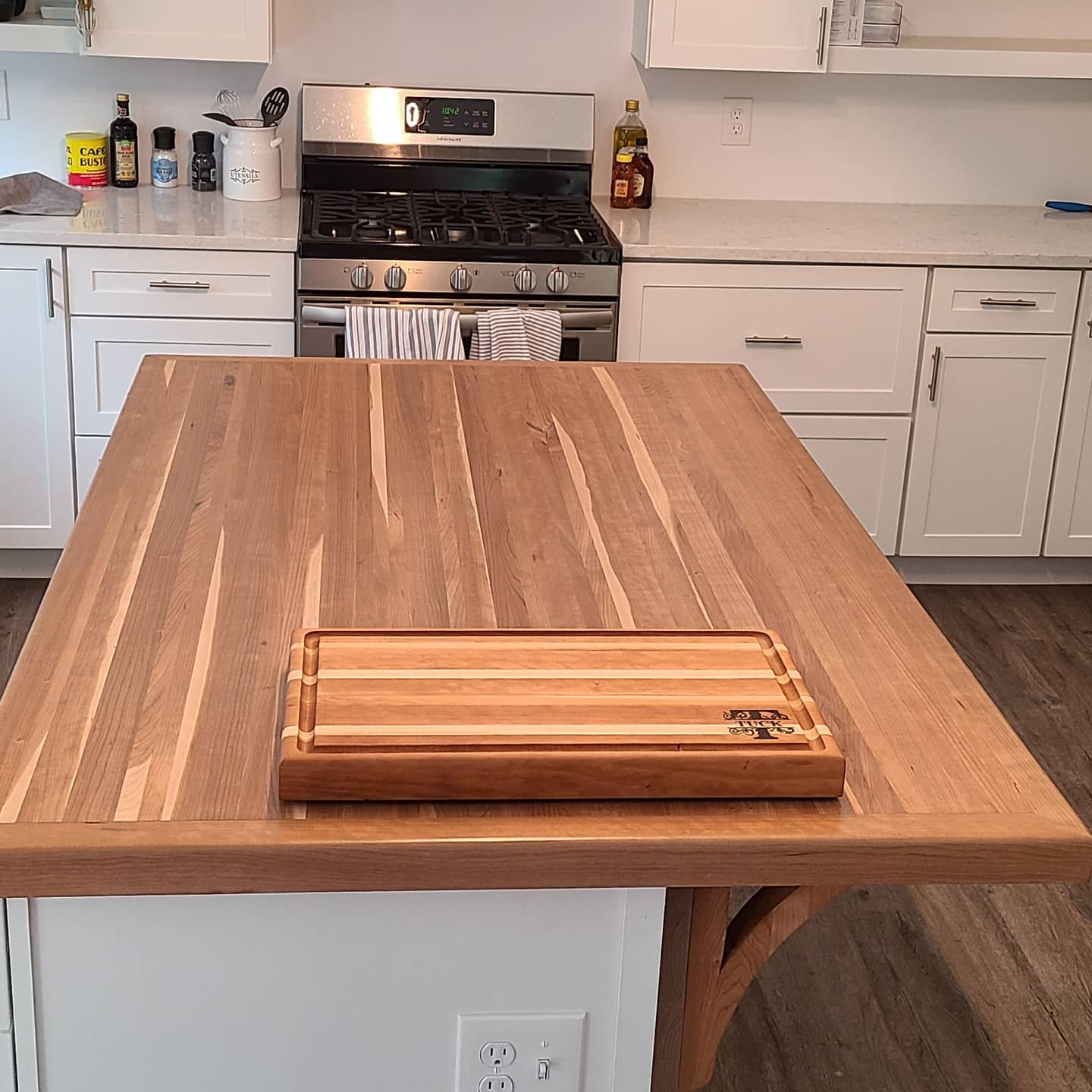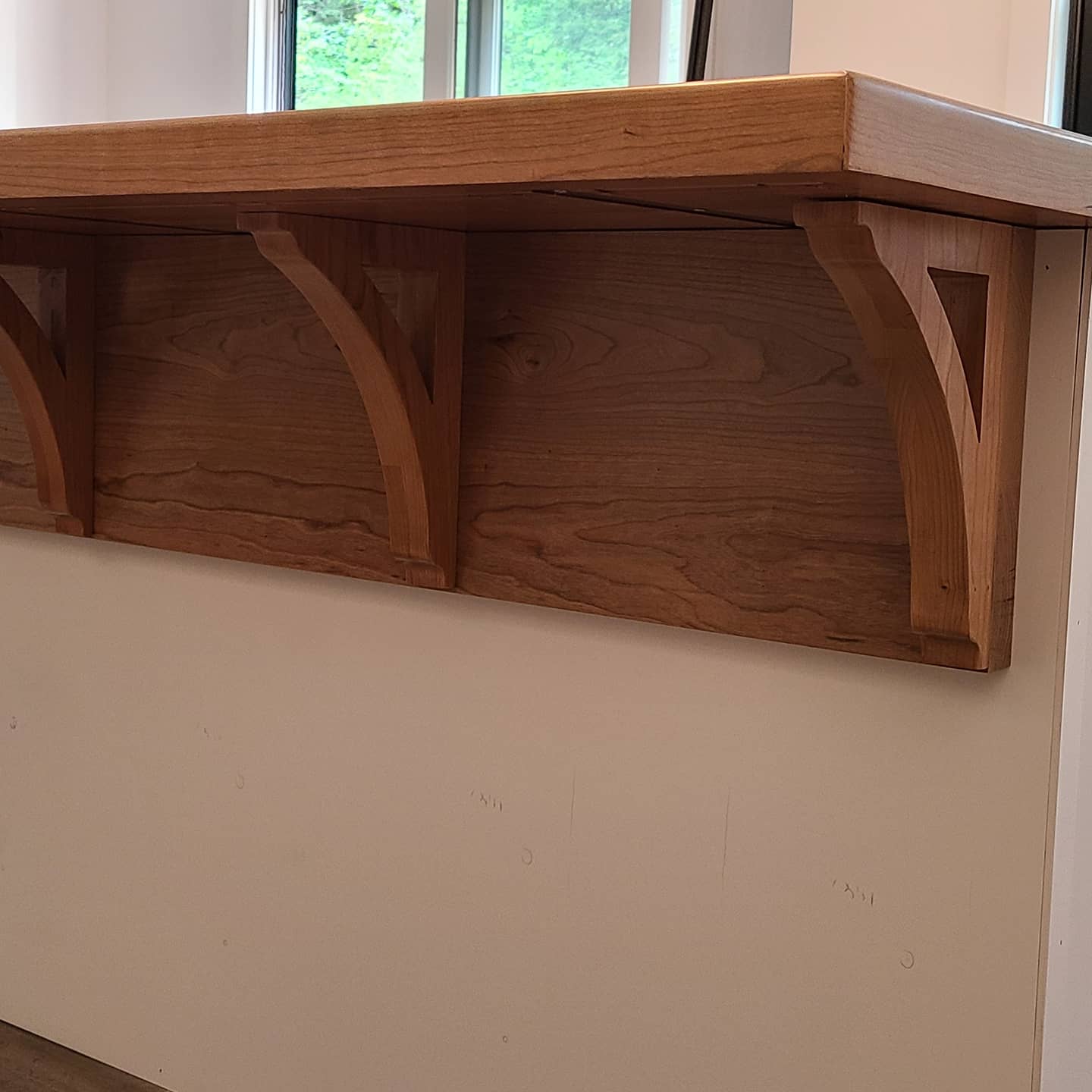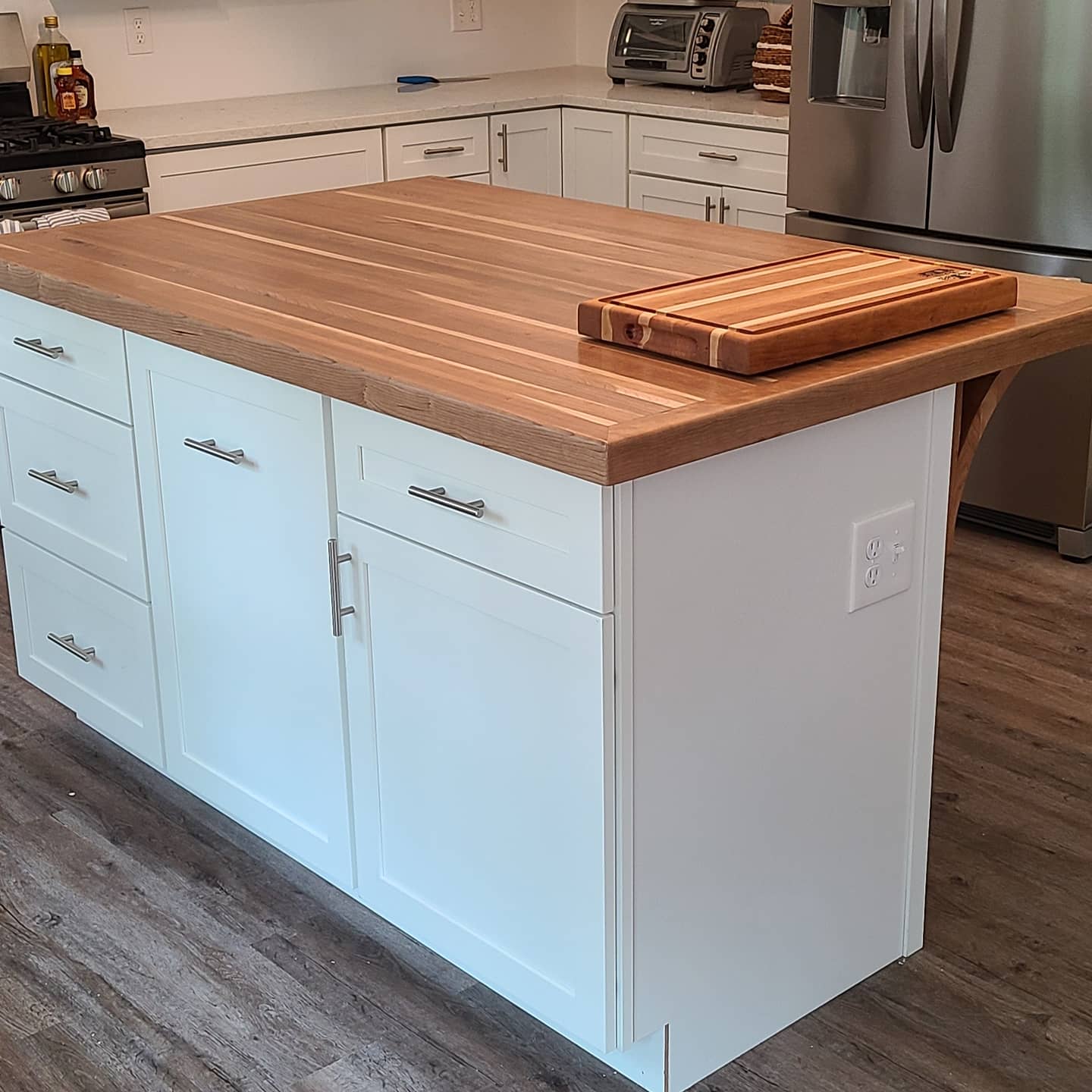 Here is a custom completed wood countertop. It measures 44x66x2″, and is made out of solid Maine Cherry wood.  It was built to the customers specifications. She chose the Cherry wood for it's contrasting colors to the white cabinets.  It has 4 solid cherry corbels  to support its 18″ overhang. The countertop is finished with a satin polyurethane.  Also, included was a custom engraved Cherry cutting to match.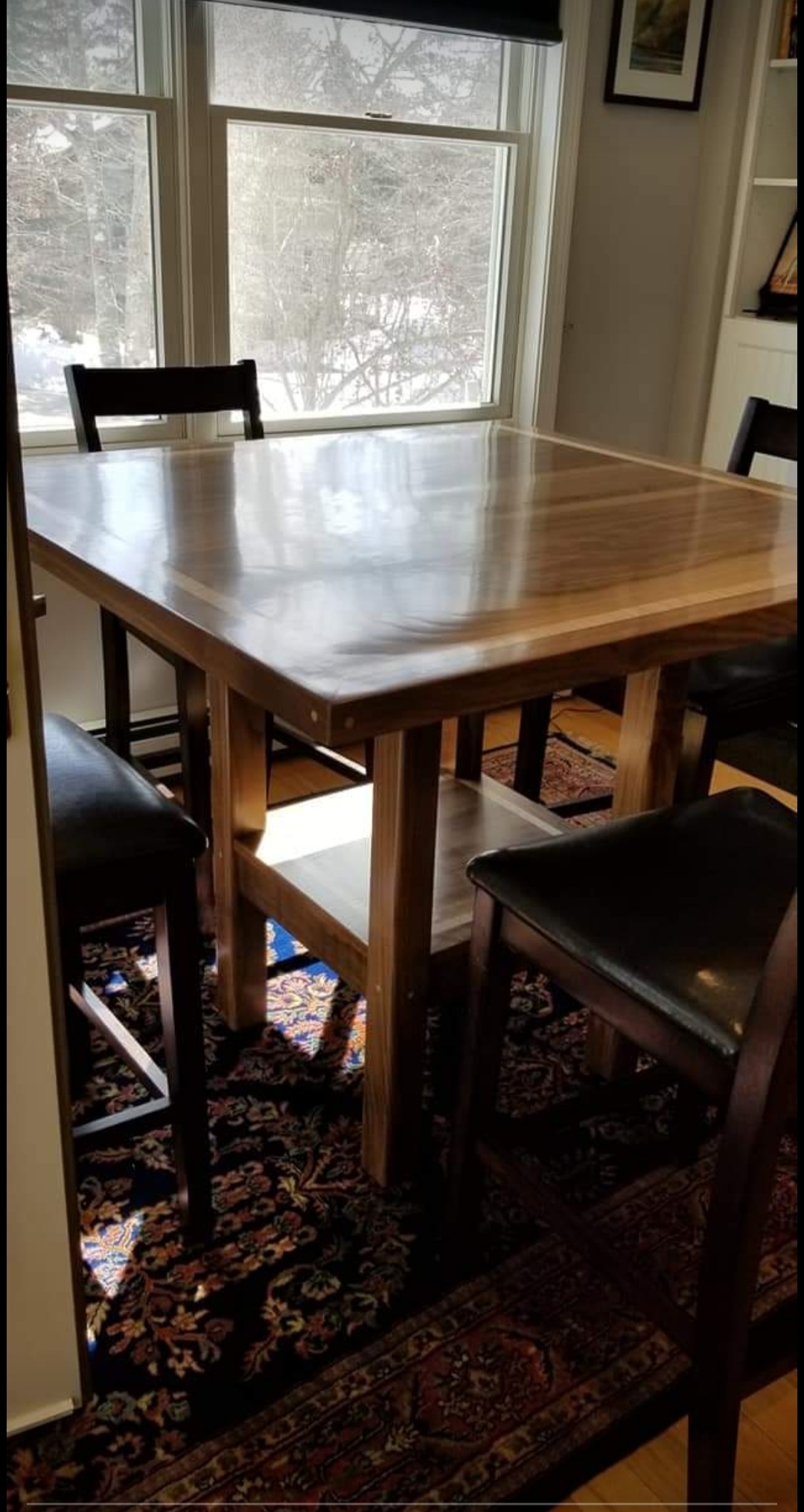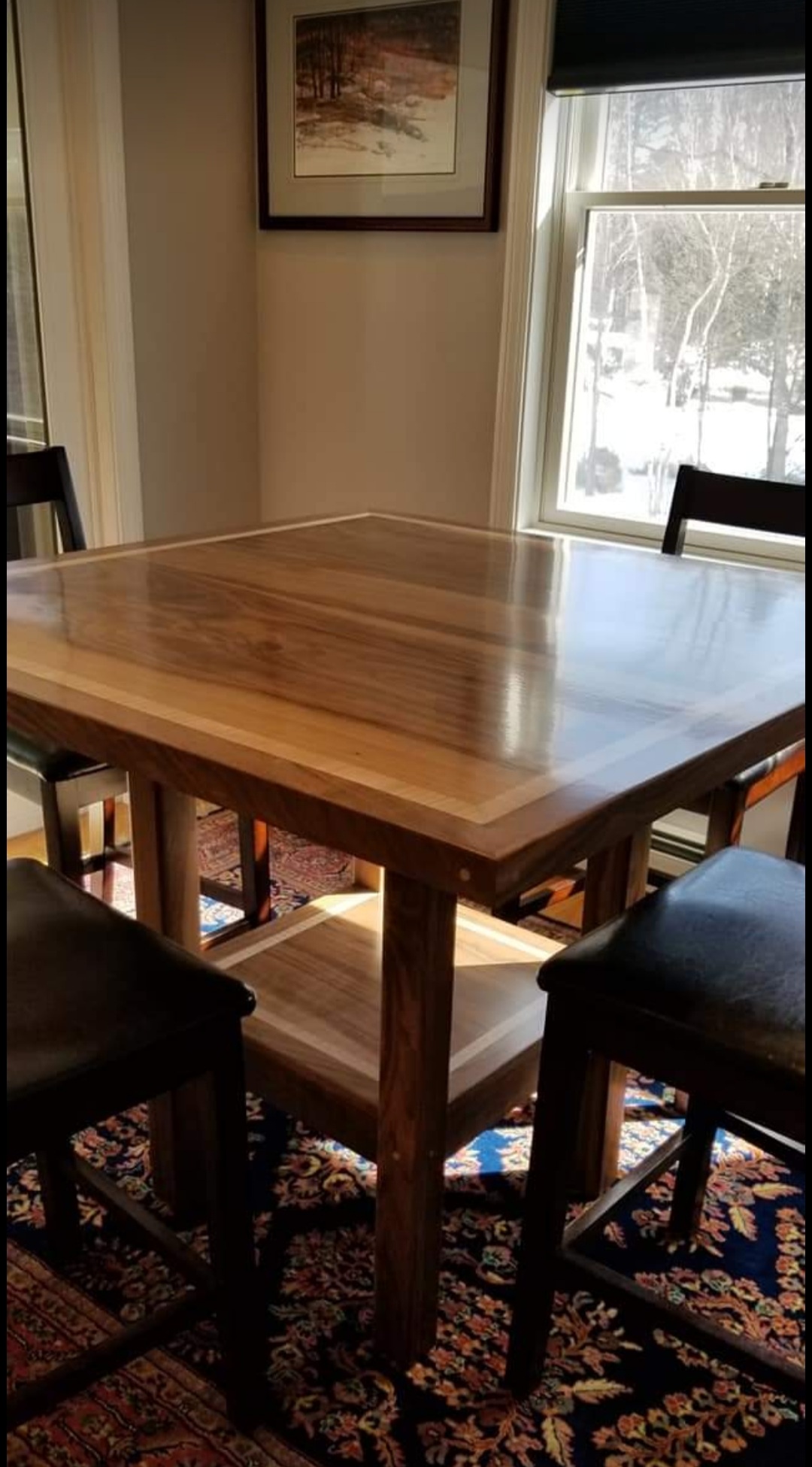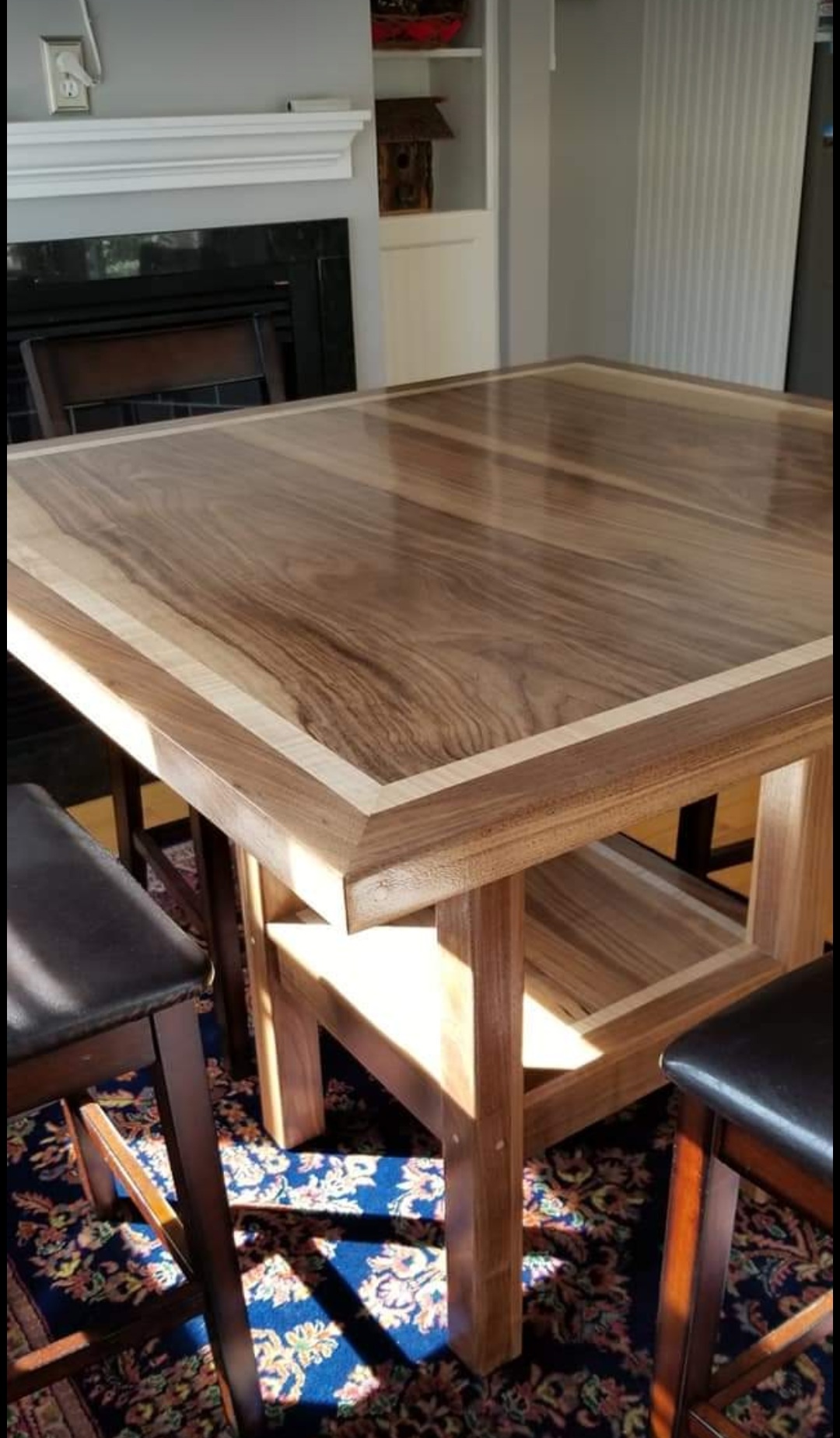 Custom completed bar table for a customer.  Solid Walnut with a maple inlay,  and matching lower shelf.  Measures 44×44″ and 36″ tall. Customer choose this wood for it's grain and contrasting with the maple border. It's finished with a satin polyurethane.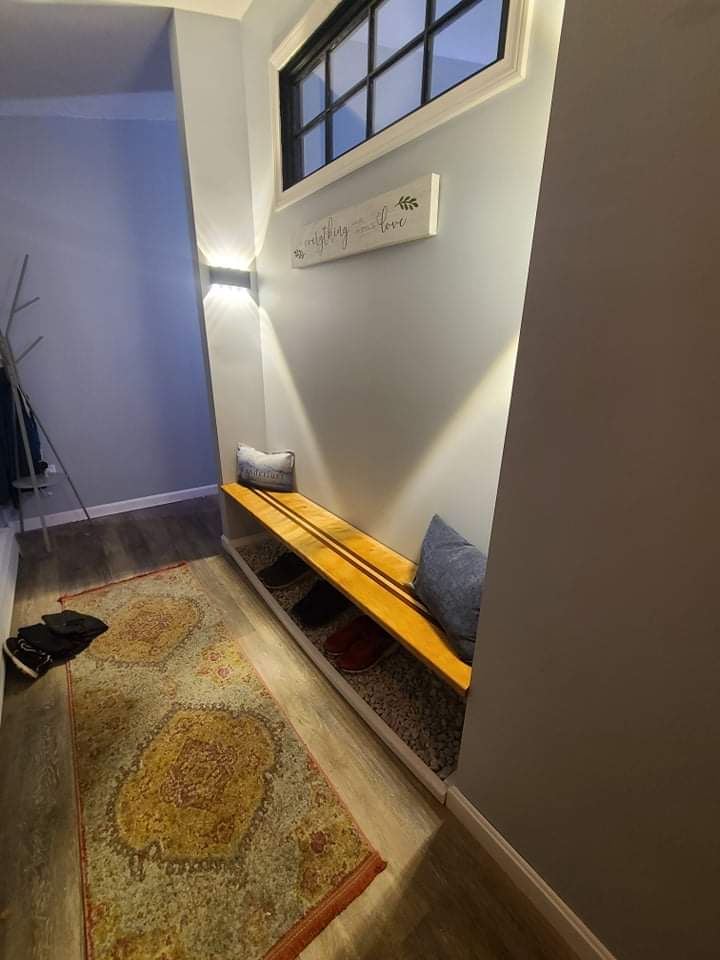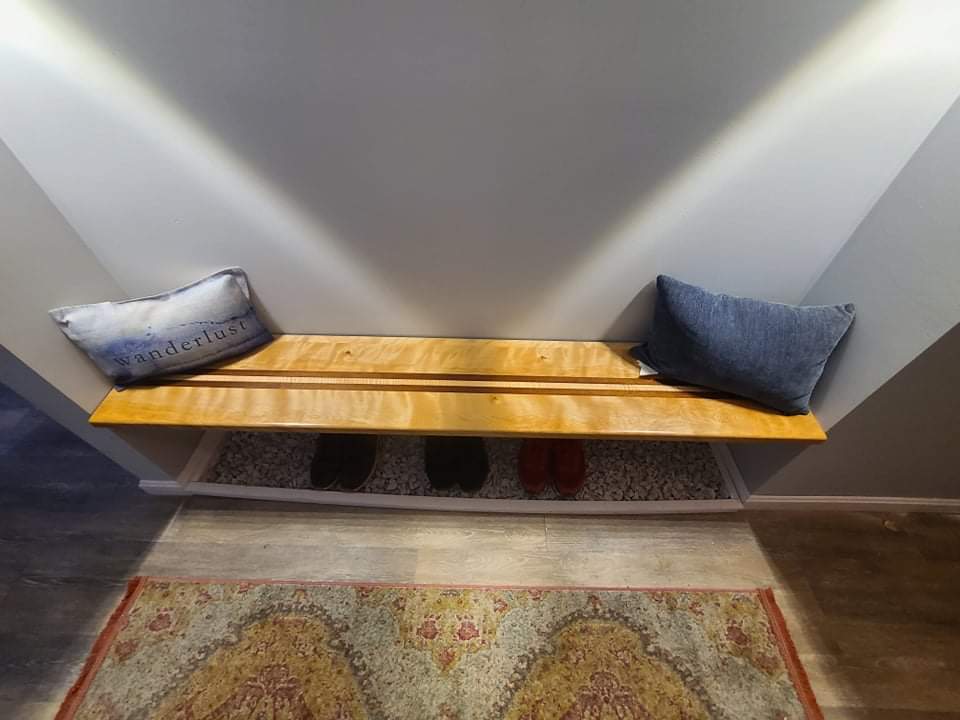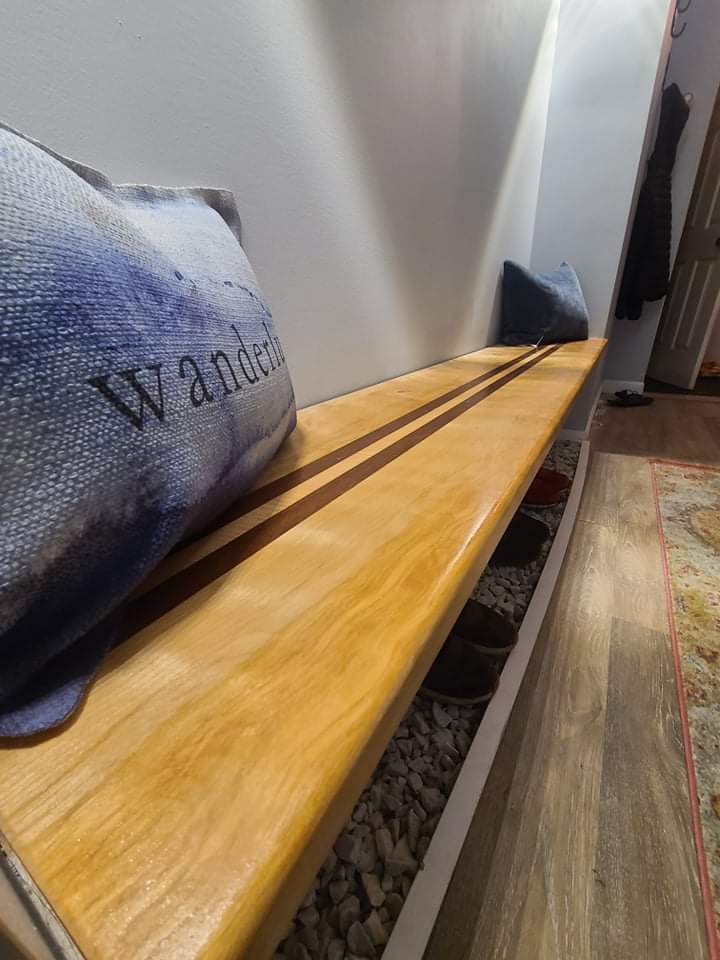 Custom bench for entryway.  Made with flame birch, walnut and curly maple. The client choose the birch for its durability and look. The walnut and curly maple, for the contrast to the birch.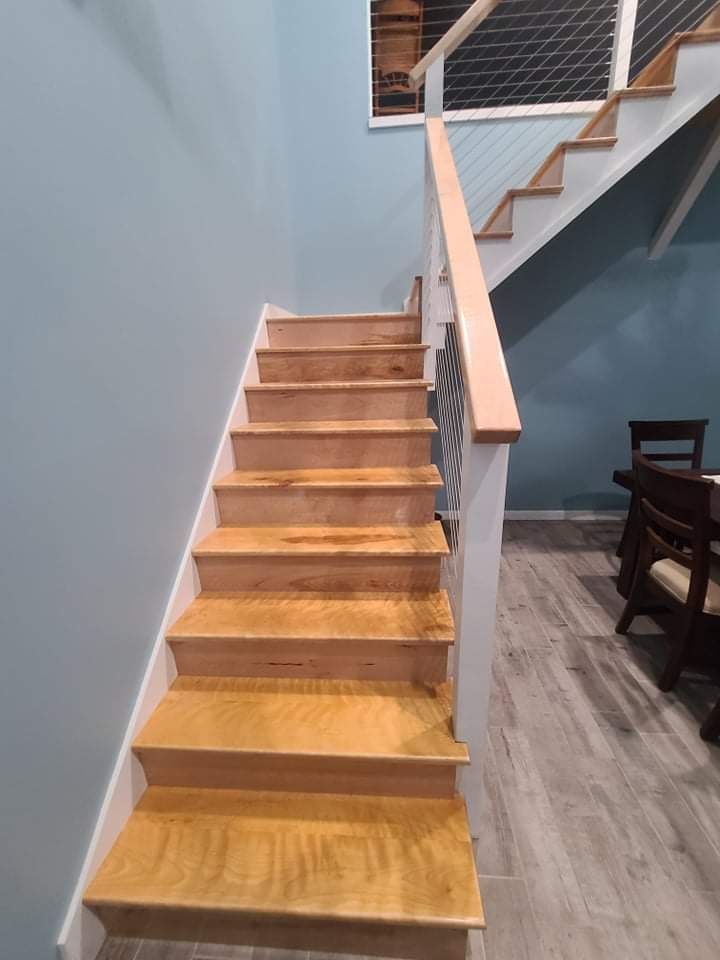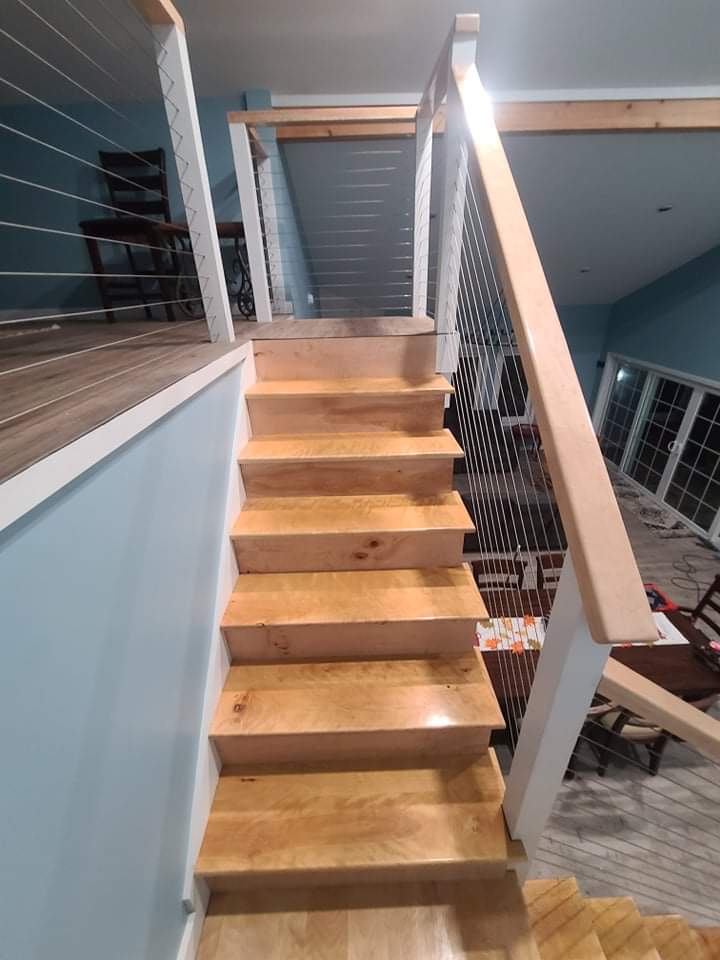 Custom stair treads, risers and handrail
Custom stair treads, risers and handrail.  Treads were made with flame birch.  Which is very hard durable and beautiful.  Finished with floor polyurethane.
Risers were made with hard curly maple. They chose this because of the figuring in the wood and to compliment the treads.  Finished with lacquer.
Handrail was made with hard curly maple to match the risers,  and finished with lacquer.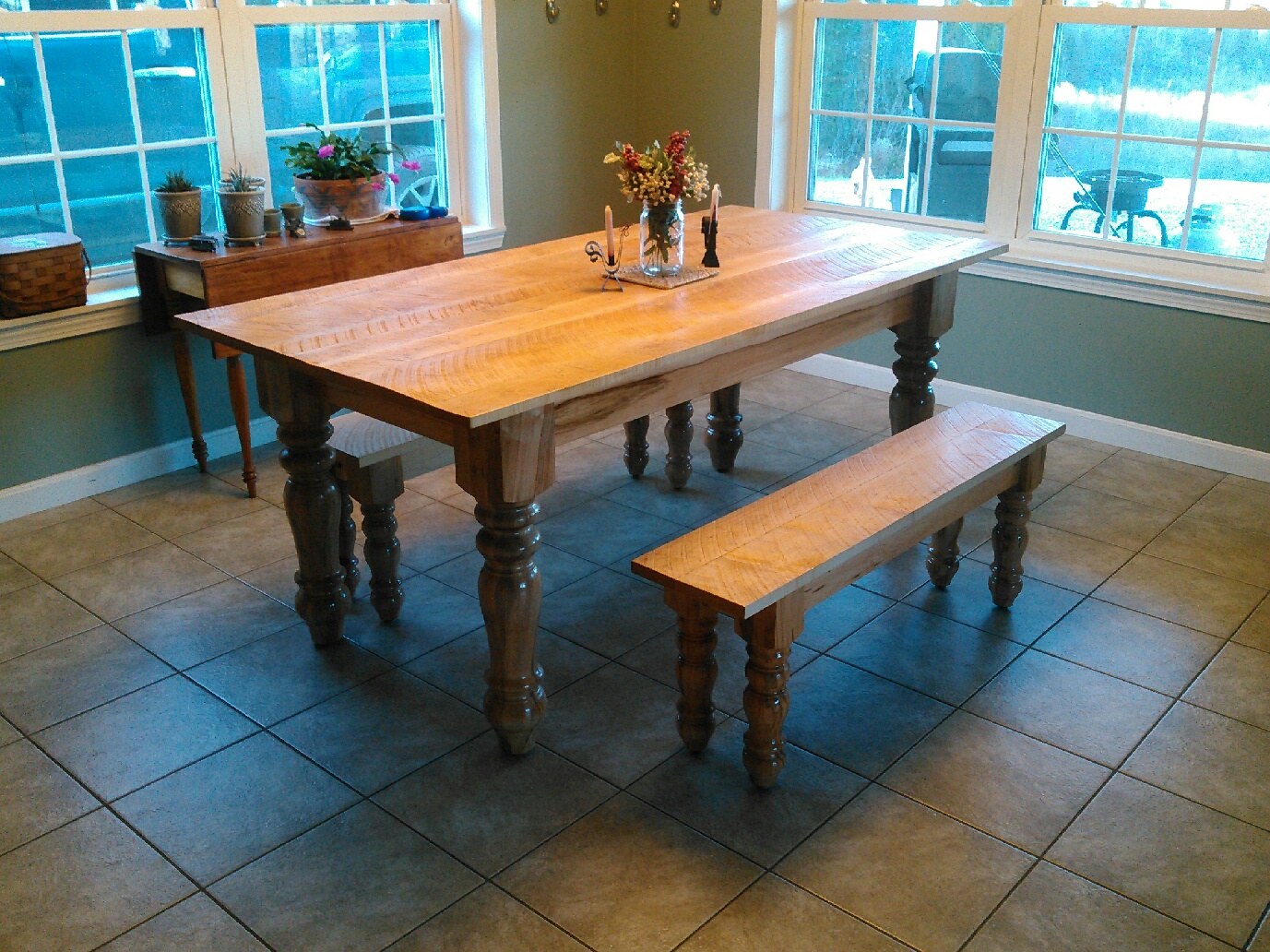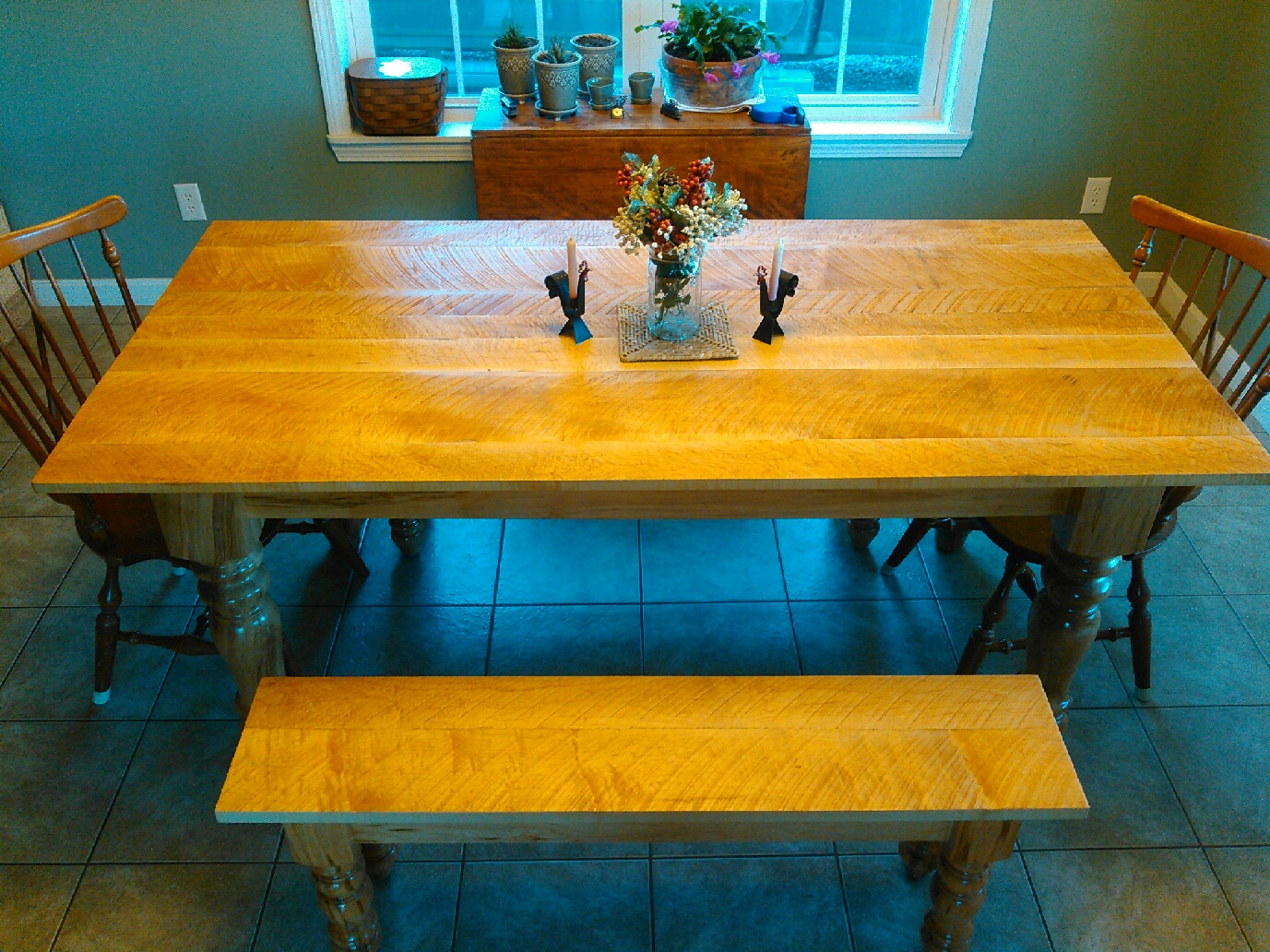 Customer chose this for the Farmhouse feel,  and finish.  It has a rough sawn that is sanded to 400 grit. 
It's finished with rubio monocoat that will last a lifetime.   The legs are ambrosia maple with lacquer finish.
The table is 3'x6′, and had two matching benches that are 4′ long.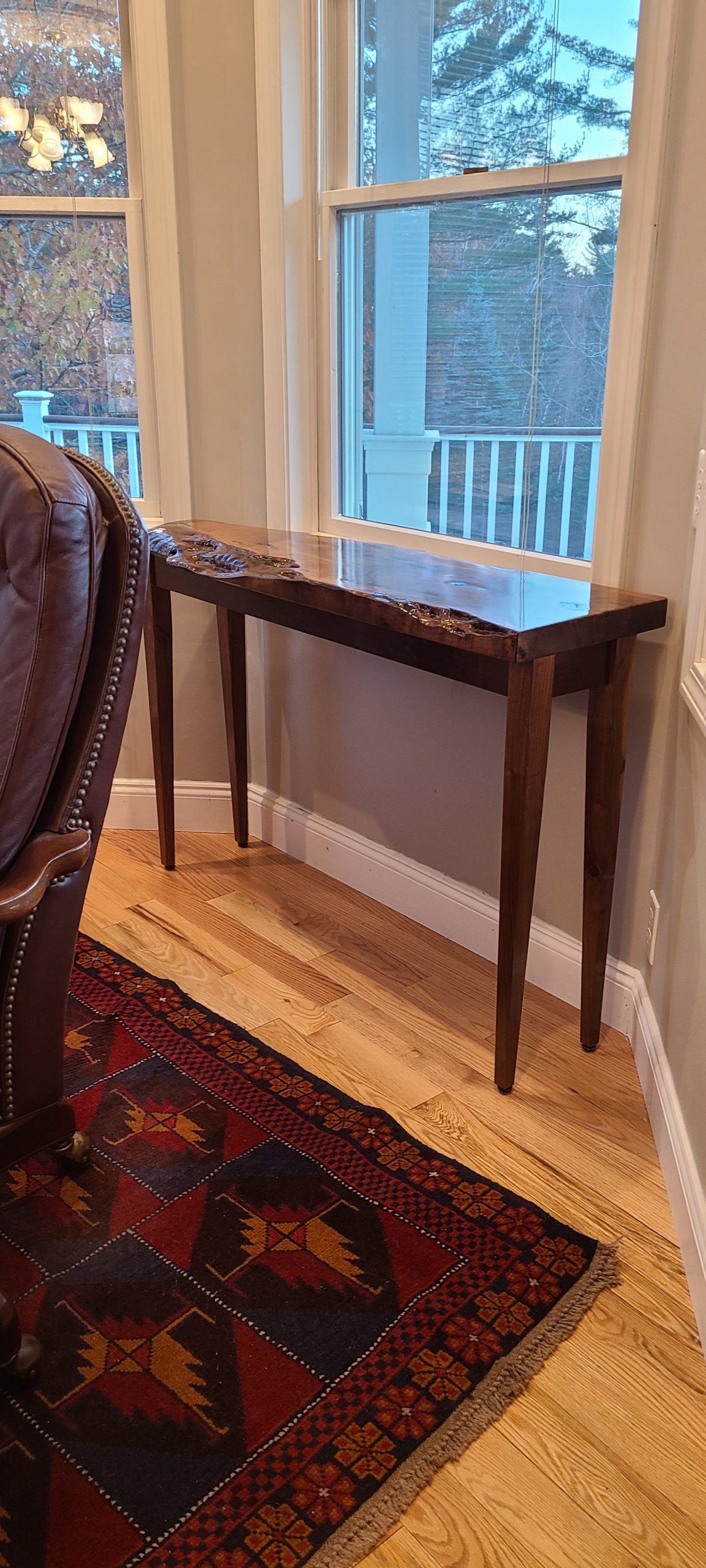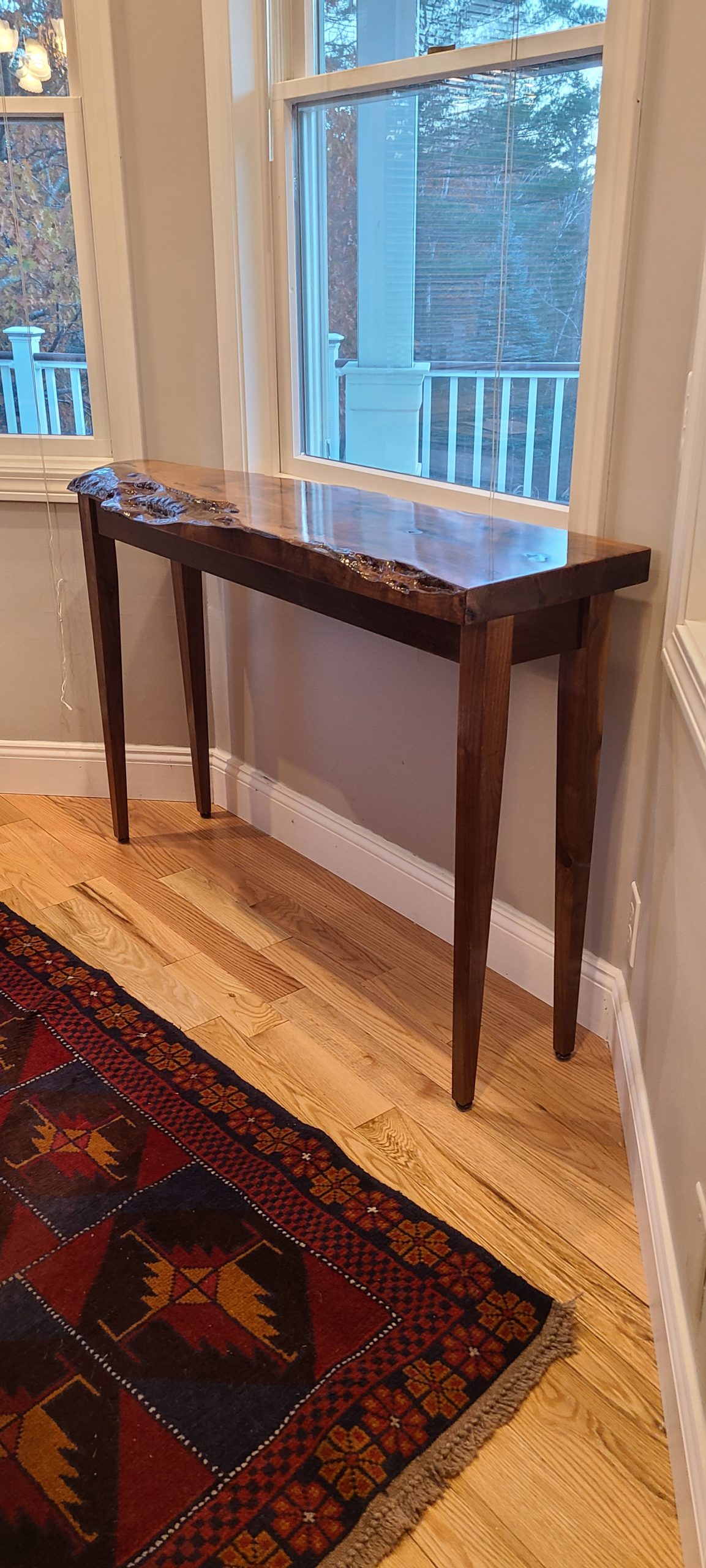 Solid live edge walnut sofa table
The customer chose this for the wood, and the look of the live edges.
It measures 4'x14″x28″, and is finished with a clear epoxy top, and lacquer finish on the legs. 
We welcome any inquiries or questions you may have. Contact us directly for special orders or for ideas on a special commission you might have in mind.